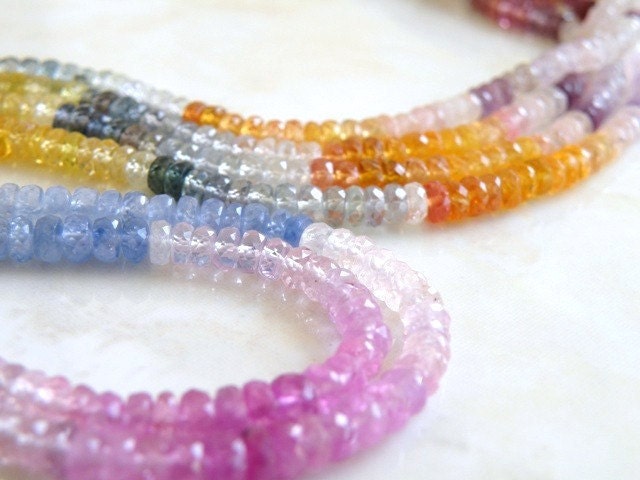 Multi Sapphire Rondelle.
Gemstone: Multi Sapphire
Color: From center to side: Shades of Pink, Blue, Yellow, Teal, Orange, Purple and Reddish brown.
Cut: Faceted rondelle, center drilled.
Size (Appx): Just under 4mm, fat rondelle
Quality: Transparent to translucent, gorgeous color. Outrageous quality. One of the most beautiful 100% natural un-dyed sapphire I have ever seen.
Click Here to Visit My Etsy Shop!