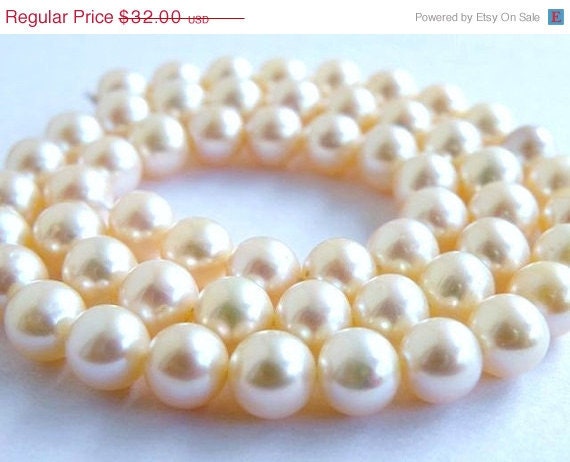 Product: Freshwater Pearl
Color: Pale Pink Peach, strong ivory notes.
Shape: Roundish Oval, center drilled.
Size (Appx): 7mm
Quality: Simply gorgeous ivory color, Excellent luster, smooth surface, some minor major ridges or blemishes. I use this to make Bridal/ Wedding jewelry.
These pearls are from a luxury line.
Click Here to Visit My Etsy Shop!